[vc_row][vc_column][vc_column_text]

Eating well
Eating well is not that complicated. 3-4 ounces of lean protein, colorful vegetables and good fats. This is how I eat 90%+ of my meals, allowing me an occassional burger or rueben without feeling like I am "going off the rails. It works for me.
Numbers don't lie. My BP is normal, BF less than 15%, HDL 109 & Triglycerides 70. Learn the Zone Diet and eat real food, you'll be set for life. Ask us for help if you need it.
Check out our CrossFit Cleveland Nutrition Blog for tips and videos from our "Bill & Staci's Paleo/Zone Kitchen" series.
You can find all our videos on our CrossFit Cleveland Youtube Channel
CrossFit Workout – 02/07/2018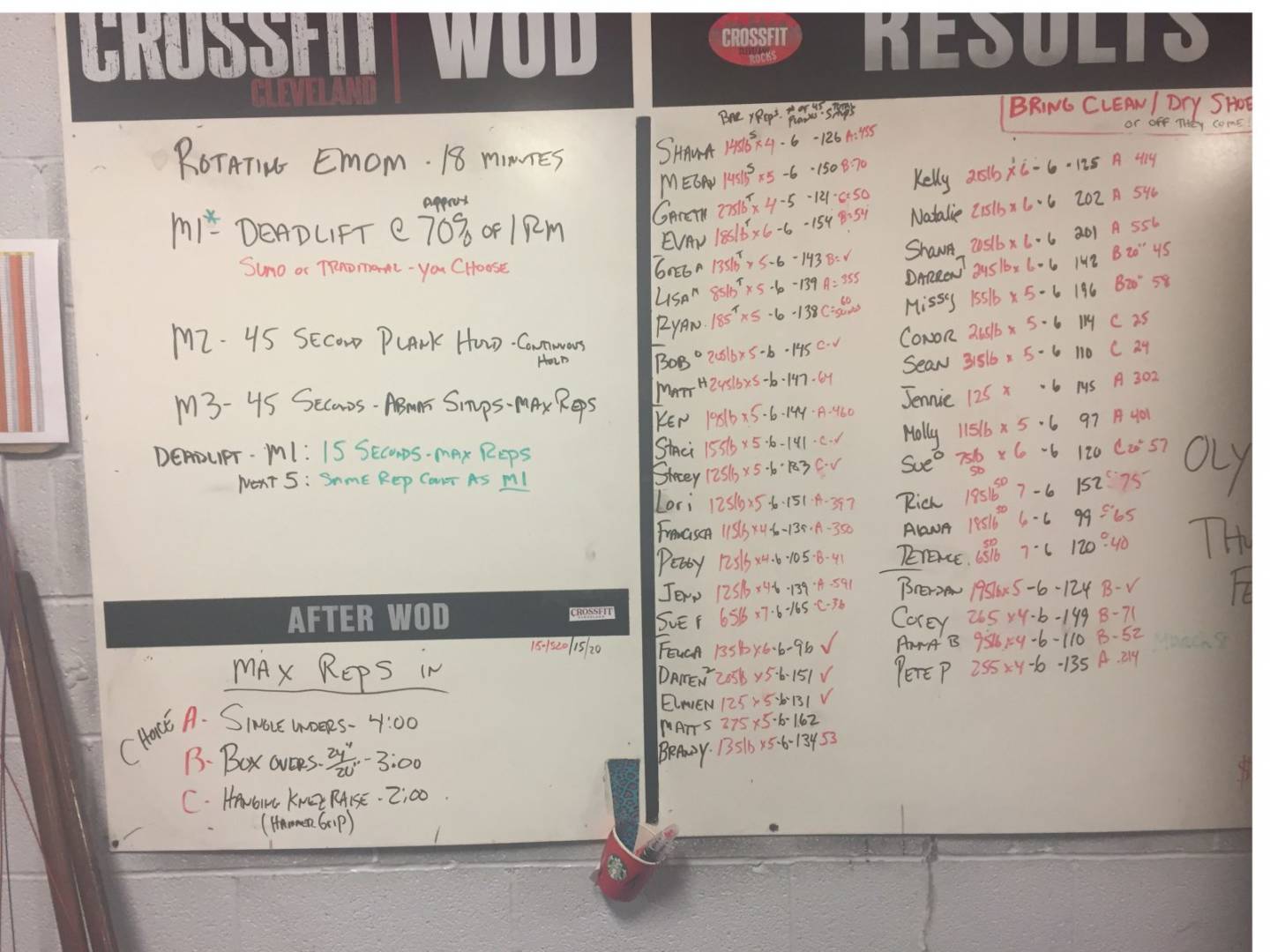 Deadlifts, heavy, along with two other movements. Your choice of Sumo or traditional stance.[/vc_column_text][/vc_column][/vc_row]