RESET YOUR HEALTH IN 3 EASY STEPS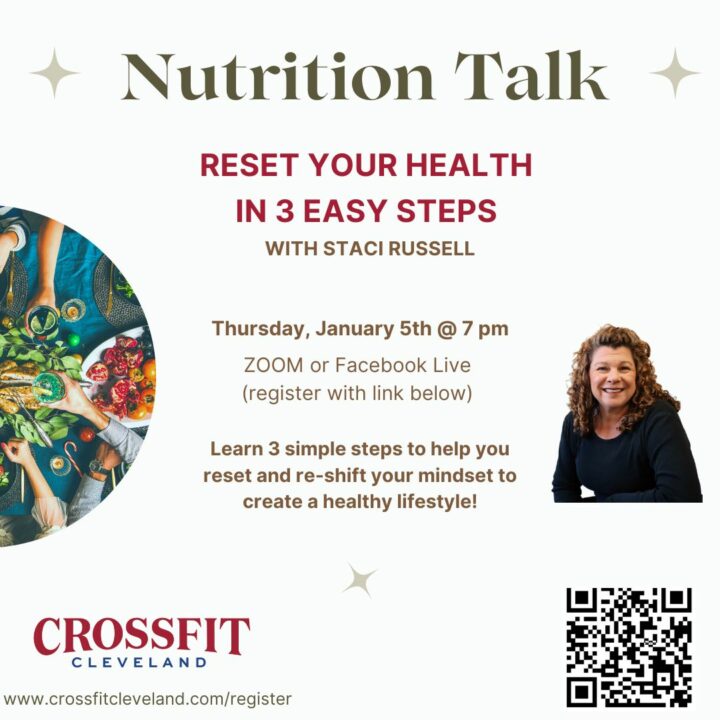 RESET YOUR HEALTH IN 3 EASY STEPS
Join Staci Russell on Thursday, January 5, 2023 at 7:00pm EST for a Webinar / Facebook Live event to help you make good nutrition decisions every day of the year.
In this seminar, Staci will share with you 3 simple steps to help you reset and re-shift your mindset to create a healthy lifestyle!
Register below and you'll receive a Zoom link to use to access this talk.
All participants will receive a free Nutrition Review with Staci, and one person will win a Free month of LITE Classes at CrossFit Cleveland in Rocky River, OH
REGISTER BELOW TO RECEIVE A LINK TO THE EVENT