"Grill with bill" – three favorite ways to prepare salmon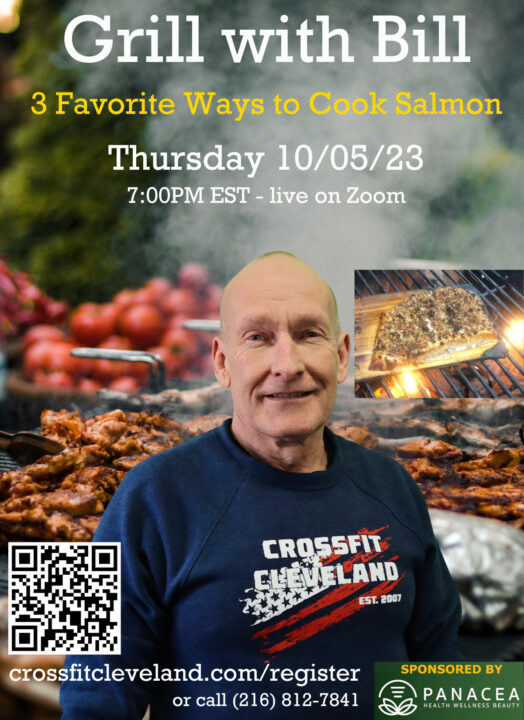 Bill's Three Favorite Ways to Prepare Fresh Salmon
Join us on Thursday, October 5, 2023 at 7:00pm EST for special episode of 'Grill with Bill" via Zoom and learn a few tips on preparing and cooking fresh salmon.
In this session, Bill will help you overcome the fear of cooking fish and show you his three favorite ways to cook fresh salmon. 
Bill's favorite places to buy fresh salmon
How to prep and season salmon filets for cooking three different ways: grilling, cedar plank and in an Air Fryer.
Question and Answers
Atlantic or Alaskan?
Frozen or Fresh?
Skin on or off? 
How to remove the skin
How do you know when it's done?
What are your favorite seasonings?
These questions and more
Register below and you'll receive a Zoom link to use to access this talk, along with several reminder messages.
All participants will receive a free Nutrition Review with either Coach Alex or Coach Staci or Bill. 
REGISTER BELOW TO RECEIVE A LINK TO THE EVENT