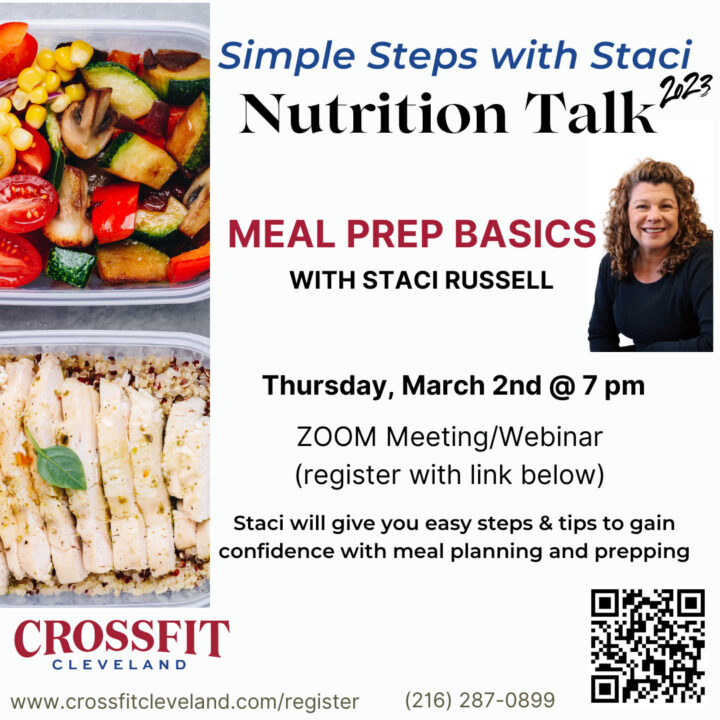 Join Staci Russell on Thursday, March 2, 2023 at 7:00pm EST for a live Zoom Meeting/Webinar event to help you make good nutrition decisions every day of the year.
In this seminar, Staci will share easy steps and tips to help you gain confidence with meal planning and preparation in advance!
Register below and you'll receive a Zoom link to use to access this talk.
All participants will receive a free Nutrition Review with Staci, and one person will win a Free week of LITE Classes at CrossFit Cleveland in Rocky River, OH
REGISTER BELOW TO RECEIVE A LINK TO THE EVENT