[vc_row][vc_column][vc_column_text]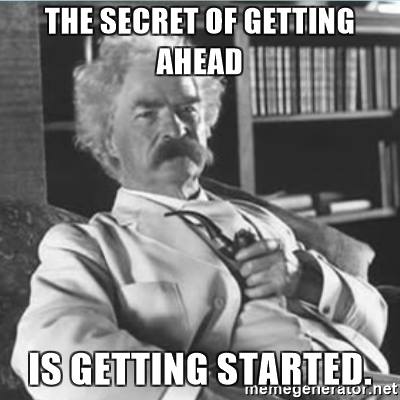 We've all been talking about a new healthy challenge for the past couple weeks.  Here it is.
Note, this is all inclusive. If you want to participate without buying in, that's cool, you will not recieve a shirt or prizes, but bragging rights are totally worthy! Who is in?
January 2018 Personal Reset:
It's that time of year when people make a resolution. Please, DON'T! Why not change your mindset to make a positive change for 30 days. It's 30 Days for you to take control of what you chose to put in your body and how often you chose to exercise, and even change your sleeping habits.
Why do a 30-Day challenge (I prefer the word reset)? For many, perhaps most, it's seems like an overwhelming task to "resolve" for the rest of your life. In 30 days there's an end in sight, but it also allows for enough time to learn that you can control what you eat and drink, what time you go to bed, and how often you exercise. In 30 days you will have learned about yourself mentally and physically. For example, I know that my body does not do well on carbohydrates. I also know that I CAN live without it most of the time. Sometimes I chose to deviate from what I know is best, but with the next meal I can chose to take control and resume what is best for me.
There is not one nutrition plan that works for everybody. Just like we aim to help you learn how your body works in the gym, we hope to empower you to make decisions about your own food and habits in 30 Days.
Here's the Rules:
Everyone buys in: Cost is $30. Why? You will commit better when they have skin in the game. Also, who doesn't love a new shirt and prizes? (Design is in process).
Declare your intent: Declare the change(s) you want to make. Are you doing a Whole30? Trying Keto? Giving up sugar? Making better sleep habits? Committing to at least 4 days a week in the gym? What habit are you trying to form? Declare it! I highly suggest giving up alcohol and sugar, at the very least. Remember, it's as simple as "Stop Eating Crap". Maybe your declaration looks like this: "I am going to give up alcohol for 30 days, follow a Keto plan and I will drink ½ my body weight (in ounces) of water."
Declare your reasons: Why are you doing this? Weight loss isn't necessarily a great goal, because it doesn't always happen. More often, we get stronger, both mentally and physically, and we feel better and more confident. So why are you doing this? Are you feeling stuck? Foggy? Are you just curious how you might feel? After my first Whole30, I felt amazing! I learned more about myself and my body in those 30 Days than the entirety of my life.
Keeping Score: I have created a specific private 30-Day Reset Facebook Group and a Google Doc where we will all keep score. This is part of the challenge, sharing with the group, supporting others in the group and being accountable. You get one point for each of your declarations that you're successful with each day. You also lose one point for each declaration that you didn't do each day. For instance, I hit all three of my declarations, I get 3 points. Perhaps I missed one declaration, I'd get 2 points, minus 1, for a total of 1 that day. You also get 2 points weekly for reporting to the group.
NO weighing yourself: The scale is your enemy – period! When you eat well and exercise, you will feel better and look better and that's all that matters. You're encouraged to take before and after pictures and measurements. I want you to notice how strong you feel, how much energy you have, how well you sleep, et cetera.
That's it! At the end of the month we will tally up the winners, maybe get together for a wod or even a happy hour (or both).
Please remember, your relationship with your body is not a one-night stand or a summer fling. Just like any relationship, it involves learning to listen and to compromise and pay attention to how things feel. Be patient with yourself as you learn your body's language and be patient with it while it learns how to interpret the things you do to it. These 30 Days are a start, that is all.
If you are not currently in our Facebook Nutrition Support Group, let me (Staci) know and I will add you. I can grant you access to the Google Doc Score Card even if you are not on Facebook.  If you are in our community, you now how to contact me. Cheers![/vc_column_text][/vc_column][/vc_row]