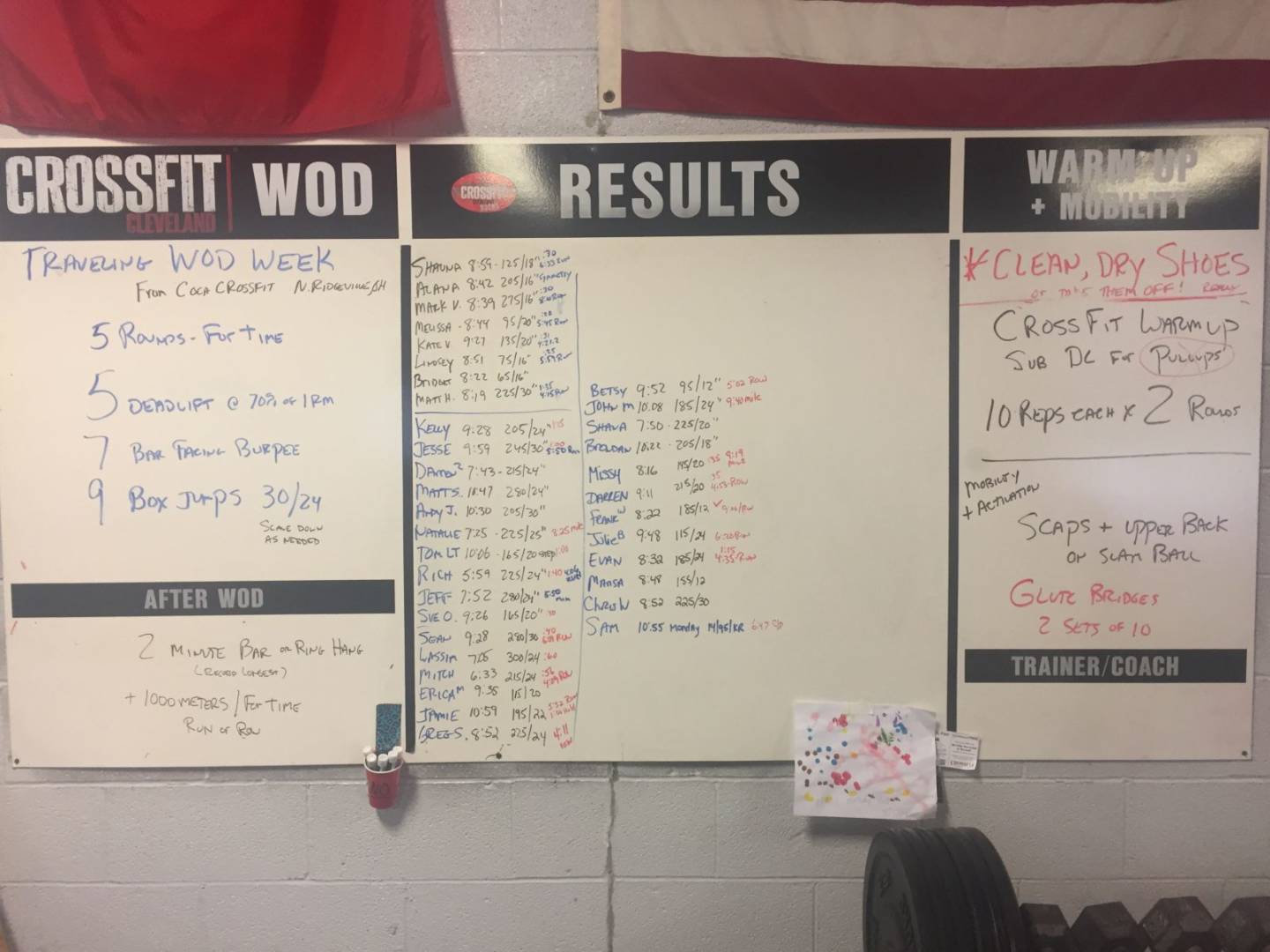 Traveling WOD Week continues. We're switching things up a little by "dropping in" to a different CrossFit box every day this week. We'll be borrowing workouts from other CrossFit gyms, carefully selected to fit in with our usual training template. Some will be from local boxes, some from far away.
Today's WOD comes from Coca CrossFit in North Ridgeville, OH. Kate Rawlings owns Coca, the box that she founded in late 2010 several months after competing in the CrossFit Games in Carson, CA. Kate started with us back in 2007 during our Saturday morning Metropark workouts and trained with us in our Lakewood box for three years until she branched out on her own.
5 rounds for time of
5 – deadlift @ 70% of your 1RM
7 – bar facing burpee
9 – box jump 30″/24″
Stay tuned to see where we 'travel to' tomorrow.