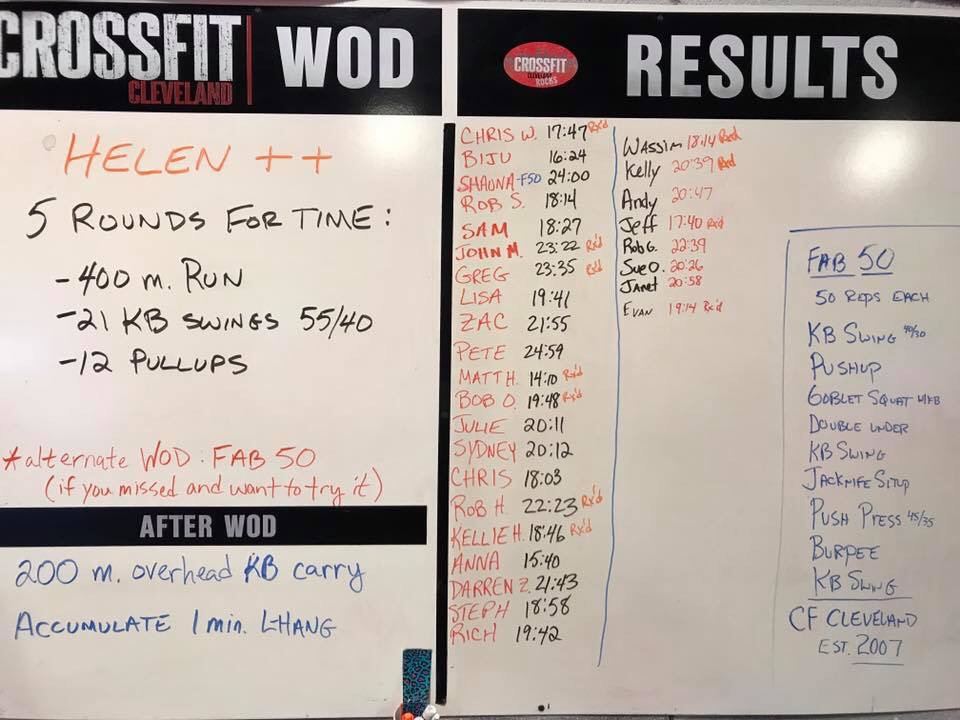 Normal hours for all CrossFit classes on Monday, including morning LITE, Kickboxing, afternoon Aerial Yoga and evening Beginners.
If you missed the Fab 50 on Saturday, you can give it a whirl following Saturday's warmup, or you can do today's scheduled WOD:
Helen ++
5 rounds for time of
400 meter run
21 KB swing 55/40
12 pullup
Warmup & Cool Down: Coach's Choice
HOLIDAY UPDATE:
All hours and classes are on schedule with the exception of Tuesday July 4, 2017. We will be closed all day Tuesday in observance of Independence Day. If you need a WOD, go run a 5K. Start a clock and drop and perform 10 burpees every five minutes until you reach your 5K distance.