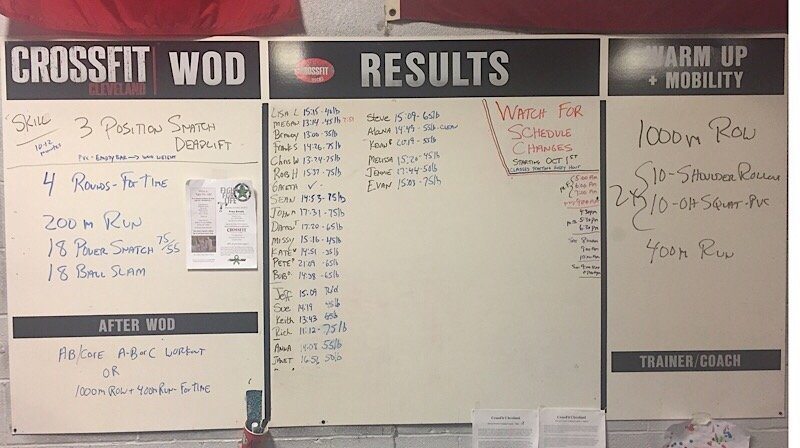 Skill: Snatch deadlift bar path, light weight
[vc_row][vc_column][vc_column_text]Power snatches, ball slams & sprints. Fast and Furious.
*Schedule Update beginning Monday October 2, 2017
We will be consolidating class times to eliminate lightly attended times and shift to one-hour start times instead of 30 minute start times.  We will be able to provide more variety in the workouts as well as include more dedicated skill work and mobility, giving you a better overall training experience.
Here is the class schedule starting Monday 10/2/2017. Please note the Sunday Open Gym, Back Room Strength Training, Boot Camp, CrossFit LITE, CardioFIT and Kickboxing class times remain unchanged.
CROSSFIT CLASSES – Effective Monday 10/02/2017
Mornings: Monday thru Friday
5:00AM
6:00AM
7:00AM
Mid Mornings: Monday, Wednesday & Friday
9:00AM – Doors Open
Afternoons: Monday thru Thursday
4:30PM
5:30PM
6:30PM
Saturdays:
8:00AM
9:00AM
10:00AM
11:00AM – Basic Intro Workout
Remember, these schedule changes take effect NEXT week, not this week.[/vc_column_text][/vc_column][/vc_row]