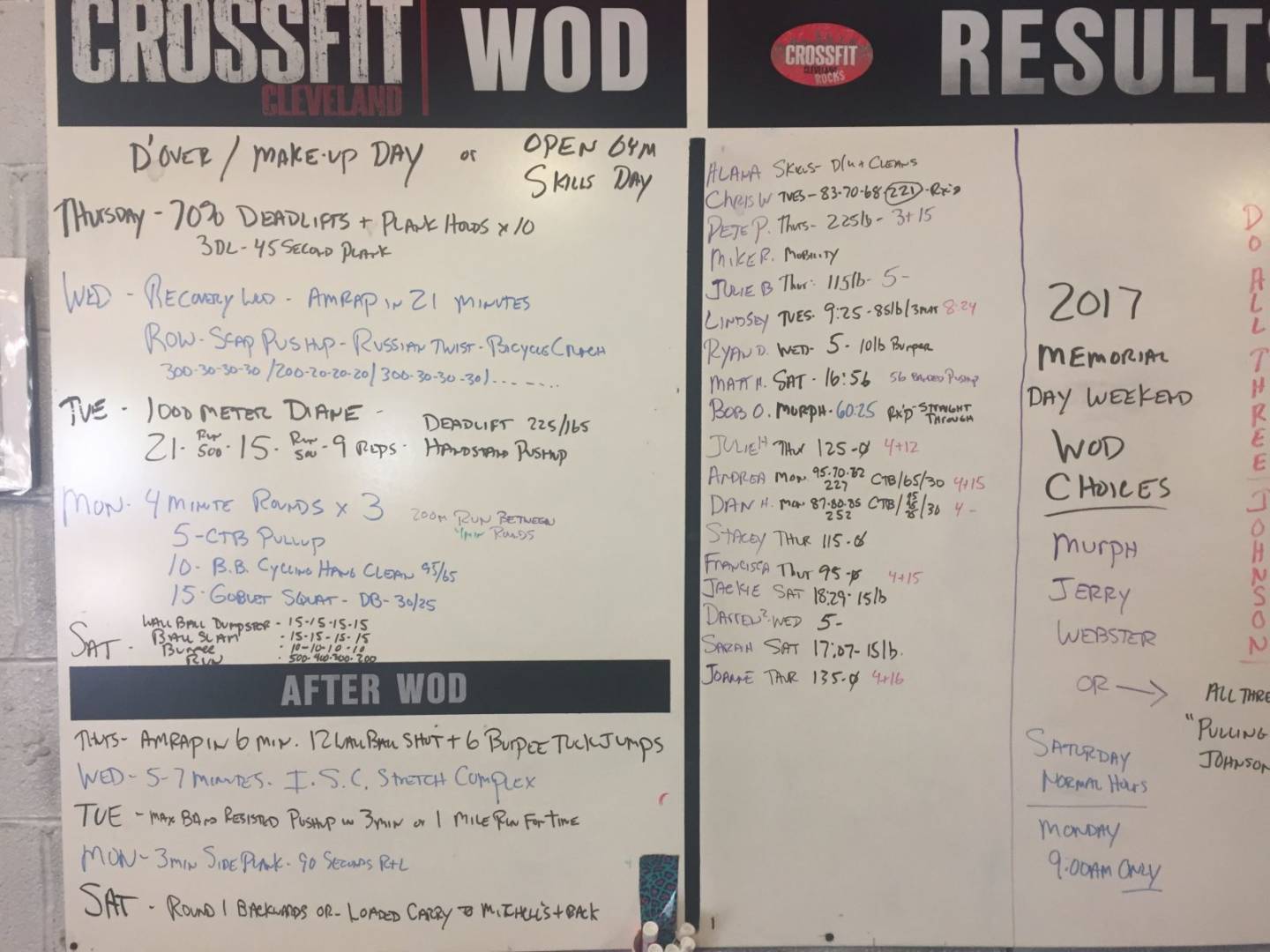 D'Over / Make-up Day
You can choose to do any of the workouts from the past week, including Saturday's.
Memorial Day Weekend Update:
Saturday: Normal hours all morning including the 11:00am Basic Intro Class. As usual, we will have three WOD choices for CrossFit classes. Murph, Jerry or Webster. We will have several scaled versions of Murph also.
Sunday: NO Open Gym, closed for the holiday weekend
Monday: 9:00am, one single group workout, then closed for the remainder of the day in observance of Memorial Day. Doors open at 9:00am for the start of the warmup. If you missed Saturday, you can pretend it's Saturday again and choose between the three WODs listed above. There will be a new workout choice for Monday also.