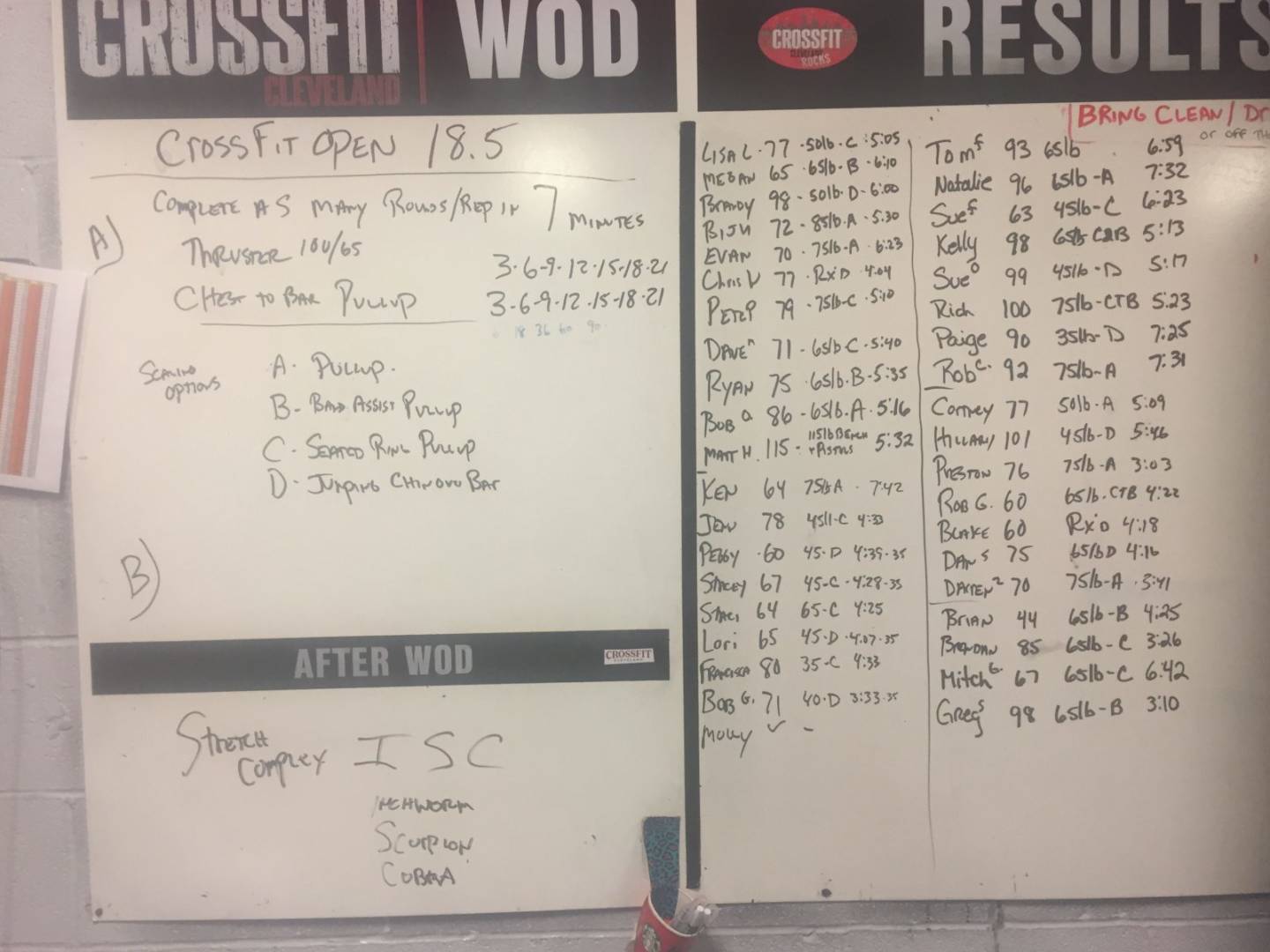 [vc_row][vc_column][vc_column_text]The CrossFit Games Open competition comes to a close this week, as we do the Rx'd and Scaled versions of Open WOD 18.5
** We will have several scaled options for this workout so that everyone can participate.  For those who scale 18.5, we will have a CFC18.5a WOD following a five minute rest.  CFC18.5a will round out your Monday, ensuring that you get your starting dose for the week.
Workout 18.5
Complete as many reps as possible in 7 minutes of:
3 thrusters
3 chest-to-bar pull-ups
6 thrusters
6 chest-to-bar pull-ups
9 thrusters
9 chest-to-bar pull-ups
12 thrusters
12 chest-to-bar pull-ups
15 thrusters
15 chest-to-bar pull-ups
18 thrusters
18 chest-to-bar pull-ups
This is a timed workout. If you complete the round of 18, go on to 21. If you complete 21, go on to 24, etc.
Men use 100 lb.
Women use 65 lb.
Read the CrossFit Open 18.5 WOD scorecard for full event details.
CFC 18.5a WOD – TBA[/vc_column_text][/vc_column][/vc_row]