Executive Health & Fitness Program
NUTRITION + FITNESS + ACCOUNTABILITY
We help you invest in yourself to create a better version of you in 2022.
Our Executive Health & Fitness Program combines coach-guided exercise classes with our 6-Week Nutrition KickStart, teaching you healthier eating habits to get you in the best shape of your life, all in a friendly, supportive, environment.
You can join our scheduled groups or start when you want, in your own private sessions that are scheduled around your busy lifestyle.
You'll be met with Open Arms
Your Own Personal Coach to:
♦ Teach you with better nutrition choices with a realistic approach
♦ Teach you proper exercise technique
♦ Guide you through a different workout every session
♦ Help you build confidence and develop a 'never quit' attitude
Private Group & Individual Session:
Starting: When you decide
Time: Scheduled to fit your schedule
Join one of our Group Times
Starting: New groups start regularly
Time: See days and times below
Contact us now to get started
CrossFit Executive Fitness Programs: People just like you have been losing weight and getting in better shape in our Executive Fitness Programs for the past fourteen+ years. As a result, many have continued to train with us for years because they never got bored and kept getting results. Most noteworthy, they say our supportive and encouraging environment was the key to their success.
If you are looking for a program that will make you want to come to the gym instead of dreading it, this is it. We make it easy for you to get started and tailor the exercises to fit your current limitations. You'll be in a small group with a set schedule, and have the facility to yourselves along with an instructor. If this is something you have been searching for, read on: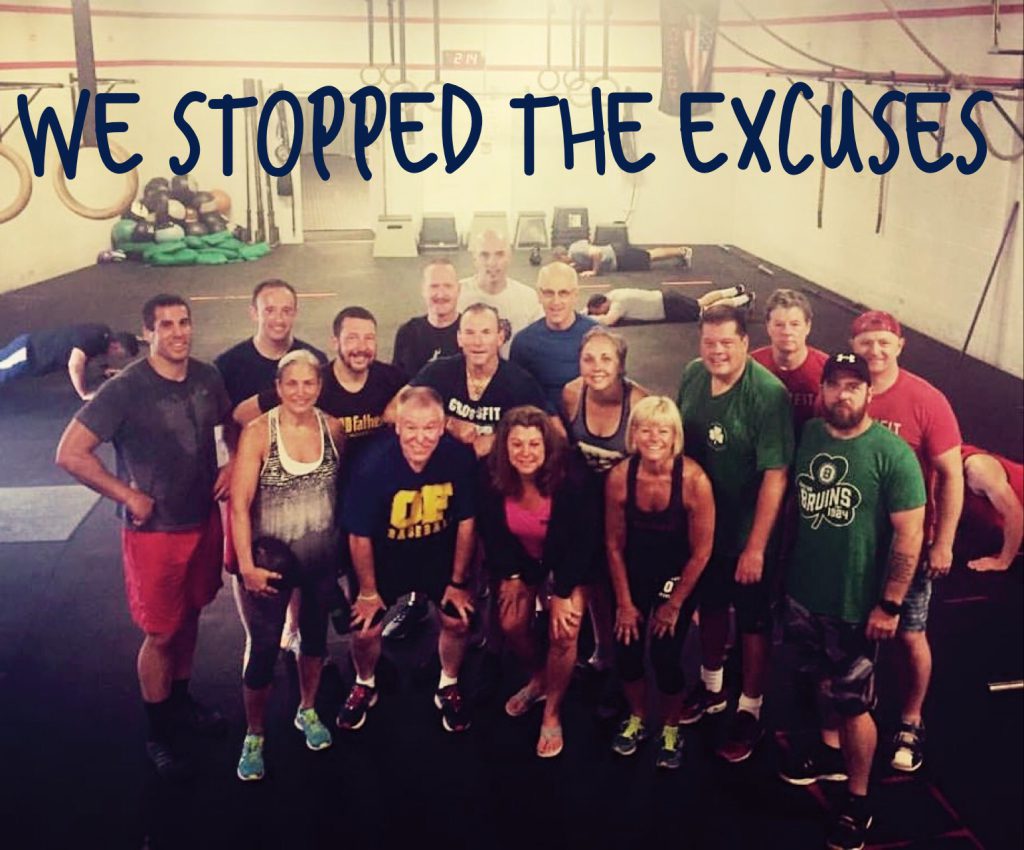 Our 18-session Health & Fitness Program is designed for those of you who are out of shape and want to get started on a new routine that really works. As a result, you are certain to get stronger, faster and just plain feel better. You will begin to lose weight, but more importantly you will start to lose inches and your clothes will start to fit better.
You don't have to be an executive to take part in this program, just someone between the ages of 18 and 80 who wants to get back in shape but doesn't know how to start. You will train in our scheduled group or you can start your own private group. Classes run three days per week for six weeks. A CrossFit Cleveland coach will instruct and manage your group at all times. You will learn the correct way to perform many functional exercises using proper form and technique. All exercises will be scaled to your current ability and fitness level. If that sounds hard to pull off, it is. That's why we people keep coming back to us!
In addition to the 18 workout sessions, you'll take part in our gym-wide 6-Week Nutrition KickStart. Don't worry if you are not ready to change your eating habits right away. We work with each person at their level and help you develop healthier habits, even if it's just one small step at at time.
Currently we are offering our 18-Session Executive Health & Fitness Program at a cost of $395 per person, or $350 for past members and previous graduates of our Executive Fitness Programs. You can join one of our scheduled groups or gather your own private group with a minimum of three people, and schedule your sessions around your busy schedule(s). Please contact me for more details or to request a particular time slot that is not currently scheduled. Call 440-915-7856 or email bill@crossfitcleveland.com .